France boasts all the elements necessary for an ideal winter vacation – spectacular alpine scenery, charming mountain villages as well as sunny ski resorts featuring powdery slopes. In the Pyrenees Mountains and French Alps, several ski domains are popular for their exceptional lift systems and extensive trails. Most if not all of the resorts are so huge that skiers try different routes every time. The different sceneries provide skiers with invigorating sights of rugged mountain peaks as they glide through fluffy snow and enjoy gorgeous, bright-blue skies.
Looking for the best ski destinations in France? Here are the best skiing resorts in France:
Chamonix
Chamonix is without a question the ultimate French ski must-visit destination. Located in the French Alps, this destination features rustic lodges, charming mountain village, and extensive ski terrain. It's located on the most legendary mountain in Europe. Its snow-capped Mont Blanc soars to 4,807 meters. The glaciers and mountain that surround Chamonix usually create such a cooling effect, which assures even the Alp's longest and best lasting snow cover. The internationally renowned resort was the destination of the maiden Winter Olympics. It provides a golden opportunity for ski enthusiasts to enjoy a highly demanding terrain.
Courchevel
Courchevel is a highly popular ski destination in France. It's an upscale of ski resorts in the Les Vallees. The ski location is the largest alpine ski domain in the world with 600 km of interconnected ski runs, 10 summits (they sour over 2500 meters), and four skiable glaciers. The Courchevel ski area usually encompasses 150 km of alpine ski slopes featuring 58 lifts including advanced, intermediate and beginner runs. Pistes and slopes are famous for their incredible snow conditions. This is a must-visit location for any ski enthusiast.
Val d'Isere
Val d'Isere rests on more than 53,000 hectares of land. It sits on the country's most beautiful and oldest national park – the Parc National de la Vanoise. The ski location spreads across perfectly a high valley among peaks, which soar to three thousand meters. So what makes Val d'Isere that popular? The main reason is its extensive 300-km terrain, which includes over 150 ski lifts. The entire ski area boasts excellent cableways ad ski lifts. Additionally, there's an incredible number of runs that provide so much variety.
Gourette
The Gourette ski resort is located in the Pyrenees Mountains. It's 8 kilometers from the elegant and stylish Les Eaux Bonnes that features lovely English gardens and pampering thermal spas. The historic ski resort was the maiden ski area to be developed in the Pyrenees. Because the Gourette Mountains are south facing, skiers can definitely enjoy maximum sunshine.
Conclusion
Most passionate snowboarders and skiers head to France compared to any other place. Granted, the reason is inescapable. There's no doubt that the French Alps provide an array of resorts that are top-rated for skiing. The French destinations range from purpose built and high altitude to the lesser-known farming villages with a conventional French feel as well as tree-lined slopes.
France – THE place for perv moms
France is actually a great place for all these MILFs and moms who stay perverted no matter the place. The latest release of Perv Mom is going only to make these things more popular! Want to know what's so good about it? Take a look at mypervmom.com!
If you're passionate about skiing, France is certainly a must visit. The above are the top rated ski resorts in the beautiful country.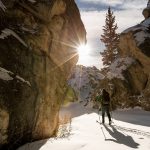 Skiing is an activity that has a history of about five millennia with origins from Scandinavia and possibly China. As for the modern alpine category it usually takes place in a ski resort or arranged track.